Of course, the "deep woods" are sometimes not as deep as the name implies. There are small clear areas, where for example, a tree has fallen. And, as you approach the open fields at the top of the mountains, you move into a partially shaded area. This is where the paintbrush and other colors begin to show.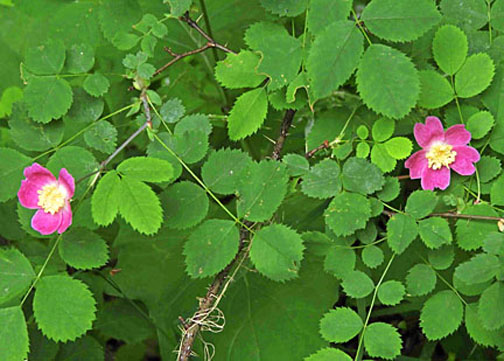 The margins can be quite lush.

In the rocky areas along the trail, usually close to the top, you may find a mix of flowers and succulents. At the right time, the succulents will add their blooms to the mix.